Retreats | Leadership for the Human Spirit
"I've learned that people will forget what you said, people will forget what you did,
but people will never forget how you made them feel."
– Maya Angelo
Sign Up

Leadership for the Human Spirit

Get Centered

Are you starting a new chapter of your life or in need of a jump start personally, professionally or as a parent?

Whether you are in the midst of changing your family dynamics, growing your career, becoming an entrepreneur or an empty nester, taking the next steps can feel daunting.

There are times in life when you operate on auto pilot, performing tasks and living out roles unconsciously, resulting in power struggles and destructive relationships and patterns.

Whether at work, in a relationship or in the home - these destructive patterns knock us off center - ultimately diminishing our confidence and self-worth. How did you get here?

Emotions are a powerful force. They can fuel your motivation or drain it. As you road trip through life, being mindful and centered as you make life decisions can be challenging. How do you navigate through
these situations and road blocks?
Join us for a deep dive into the choices that impact your personal, professional and parenting relationships.

• Uncover and remedy energy draining patterns

• Discover powerful tools for purposeful interactions

• Cultivate your personal power

• Increase the peace and joy in your life

It's time to explore your choices, expand your confidence and live your life enlightened.
"You can't have community without unity."
- Alan Graham, Founder Mobile Loaves and Fishes and Community First! Village
Retreats at Community First! Village


The retreat site is located in the beautifully orchestrated master planned community, the Community First! Village. They provide affordable permanent housing for the disabled and chronically homeless in Central Texas. More importantly however, it provides community and a sense of belonging.

Whether you are a corporate CEO, in college or beginning a new phase of your life, we all require that feeling of community.

A blend of uniquely designed, tiny homes...


...crafted by some of the most gifted architects in the world along with tastefully renovated RV's, Community First is its own quaint, peaceful village. Amenities on the property include a community market, an art center, blacksmith forge and wood shop, a chapel, a large outdoor movie theater, a prayer labyrinth, places for worship, on-site medical facility for health screenings, walking trails, a community vegetable garden , chicken coop and a dog park.

The village is designed for the conversations that begin on the front porch, move to meals at the outdoor community kitchens, and continue around the outdoor fireplaces roasting marshmallows.
An Experience Like No Other!
"The world is what we make it. Let's make it a world of connection, confidence and generosity." - C. Trevino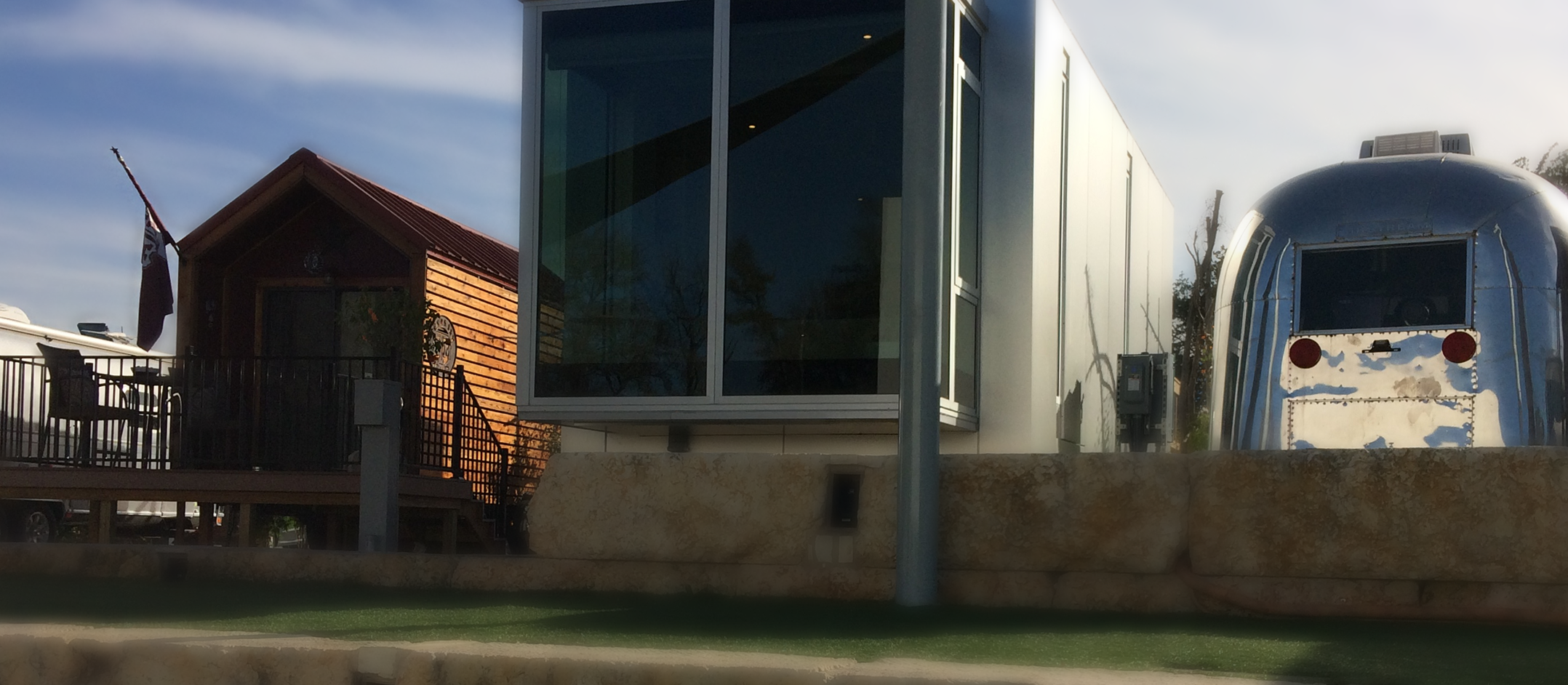 "We are honored to hold our retreats at Community First Village. Every moment you are here, you feel the generosity and witness the best qualities of the human experience."
- C. Trevino
Click Here For More Info
Testimonials
"I want you to know that this workshop seriously made a HUGE difference in my work and how I feel. When I feel myself getting off center...I think about the Emotion Highway and remember to put myself back in the center lane. It has made a difference in how I relate to situations and how I deal with some of the stresses I am facing now. Not trying to be perfect trying to manage...and being gracious to myself when I am not managing. BEST money I have ever spent in my life!"

- Steffanie R., Dell

"Tools, I need tools". My mind often works in circles. And, I tend to have multiple tasks going at the same time. Christina shared with me various easy to use new tools to quickly help me to identify and clarify issues and emotions. Equally important (but only if you are being honest with yourself!) is these tools will provide perspectives of when we are falling into old patterns (admit it - we all have them) and give thought to how we can better approach those button pushing areas.
Terri K., City of Austin
Christina is such an inspired teacher. There was a lot of value in every session with her. I'd have to say the biggest revelation for me was how crucial it is to take a non-judgmental look at the health of your most important relationships and really put some strategy around how you want to shift them. It seems simple, but it's made a huge difference in how I interact with the people I love most. And that is invaluable."
Ellie S., Media Bombshell
We Look forward to returning to live retreats in November 2021.
Feel free to send us an email for more information.
Choose the Retreat That's Right for You




Professional and Corporate Retreats
Improve your relationship skills for purposeful interactions.
Expand your confidence and leadership reach.

Leadership for the Professional Spirit





Personal Retreats
Cultivate your personal power. Release energy draining influences. Increase your peace and live your life enlightened.



Leadership for the Human Spirit





Couples Retreats
Explore the choices
that impact your relationship.
Align your connection and live from your heart.



Leadership for the Couple's Spirit





Teen Retreats
High School Leaders
Discover your communication style. Uncover your behavior triggers, traps and tools.



Leadership for the
Teen Spirit




Leadership Coaching for Life

Coaching is a partnership designed to help you strategically achieve success in your personal and professional life. Through action-oriented and solution-centered exercises, a coach will guide you through conscious decision making to inspire, empower, and gain clarity on your life goals.
"I've learned that people will forget what you said, people will forget what you did,
but people will never forget how you made them feel."
– Maya Angelo